With the start of the new spring 2022 Northern League of Legends Championship split fast approaching, every team has now locked in their rosters.
Astralis Talent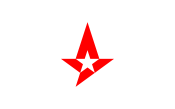 First up we have the academy team of one of the most renowned outfits in the whole of esports: Astralis. Not only does the Danish organisation boast an LEC team, it is also one of the leading organisations in the world in CS:GO.

The Astralis Talent team had markedly less success in 2021, however, managing a peak of third place in the Telia Esports Series Denmark during the spring. With four new players since the disappointing 2021 campaign, the all-Danish line-up will be hoping to achieve more glory in 2022. Here is their line-up for the 2022 spring split.

Top –
Carl "Carlsen" Carlsen
Jungle –
Christian "Taxer" Jensen
Mid –
Chres "Chres" Laursen
Bot –
Lars "Chrisberg" Christiansen
Support –
Daniel "Wendel" Wendelbo

Sub -
Anders "Kronos" Schulz




Bifrost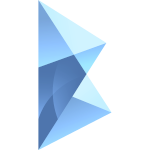 Bifrost has been a mainstay of the Norwegian regional League of Legends for a while now, taking part in Telialigaen, Telia Esports Series Norway and even Telia Masters on multiple occasions. Perhaps their crowning achievement came in the spring of 2021, when they took overall victory in that split's Telia Masters competition.

After they failed to qualify for the NLC Summer 2021 split in the wake of that victory, the team has continued to find a large degree of success and will hope to maintain that in the NLC Spring 2022 split. With six players each from a different country, Bifrost is fielding a cosmopolitan line-up.

Top –
Jordan "Shikari" Pointon
Jungle –
Casper "Cboi" Simonsen
Mid –
Mike "Furuy" Wils
Bot –
Adrian "Odi11" Kruk
Support -
Ángel "DuaLL" Fernández Alvarez

Sub –
Lukáš "PiOk" Lőrinc




Dusty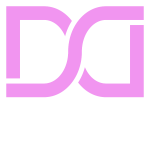 The one and only representative of Icelandic esports in the NLC, Dusty has been a fixture of the league ever since the beginning back in the Summer of 2020. Despite being ever-present during the regular season, Dusty are yet to earn a playoff berth in the NLC which will no doubt make their desire to do so this season even stronger. With a roster full of fresh faces, is this split Dusty's time to shine?




Top –
Cédric "Eyliph" Robert
Jungle –
Anton "Viking" Andersson
Mid –
Jonathan "Backlund" Bäcklund
Bot –
Alexander "Venzer" Kostadinov
Support –
Gary "FGG" Clarke

Sub –
Kjartan "Icelandic Hero" Helgason




MnM Gaming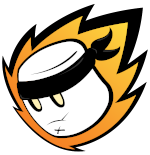 One of the elder figures in the UK League of Legends scene is Molotovs and Marshmallows (MnM) Gaming, who have been on the rift since all the way back in 2014. Most recently, the organisation has found itself in the second tier of regional competition after their defeat to Dusty in the NLC 2021 Spring Relegation tournament.However, after fighting through the NLC 2022 Spring Qualifiers, MnM Gaming is back with a vengeance at the highest level of regional League of Legends. Can they do enough to stick around this time?




Top –
Petr "Bobista" Fojtík
Jungle –
Szymon "Kanna" Kawęcki
Mid -
Linus "RoyalKanin" Grönlund
Bot -
Kevin "Mishigu" Westerbacka
Support -
Riccardo "DrChaos" Mann

Sub -
Abdulaziz "DanteNypd" Sukkar




NYYRIKKI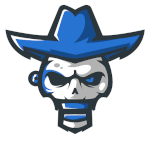 For the whole of 2021, NYYRIKKI dominated the Finnish League of Legends scene, taking first place in both the spring and summer splits of the Telia Esports Series Finland. Though they came close both times, in neither split could they translate their national dominance into overall regional victory at Telia Masters.

That being said, the Finnish team did make the semi-finals in spring, and they went all the way to the finals in summer, so their achievements are nothing to shake a stick at. This will be their first split in the NLC, and they will be keen to prove that they can do more than just run the show on a national level.

Top -
Petrus "Petoska" Karevaara
Jungle -
Antonio "de sideré" Dostinov
Mid -
Emmanuel "Eyhro" Hubert
Bot -
Alex "Azitor" Kanerva
Support -
Semih "Abagnale" Bilir

Sub -
Davide "Sotze" Di Guida




Riddle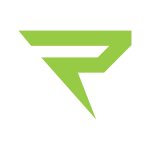 Riddle have spent the last two years participating in both Norwegian national competitions, in the form of the Telialigaen and also in the NLC itself since its inception back in the summer of 2020. In that time, the team has earned a trip to the NLC playoffs on two out of three possible occasions, with their best finish coming back in the first split when they finished second overall.

As recently as November 2021, Riddle set the Telialigaen alight with a record of 24-3 in terms of individual games across the regular season and the playoffs. However, with three new faces on the roster since then, will the team's momentum falter?

Top -
Bor "Kektz" Jeršan
Jungle -
Mohammed "MC" Chinoune
Mid -
Seo "SlowQ" Ye-bit
Bot -
Fatihcan "FatihCan" Demir
Support -
Risto "Nukes" Luuri

Sub -
Ruben "Rudolf" Eik




Team Singularity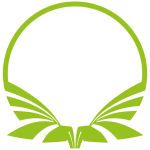 Another NLC veteran is the Danish organisation Team Singularity. During their time in the Northern League of Legends Championship, the organisation has shown consistent progress and improvement. After narrowly avoiding relegation in the summer 2020 season, Team Singularity went on to place fourth in the spring 2021 playoffs and then to go one better with a third place finish in the summer of 2021. If this pattern continues, this team may be one of the NLC's top contenders this split.



Top -
Tatu "Tatuy" Jauhiainen
Jungle -
George "pawp" Langford
Mid -
Simon "Muter" Brøns
Bot -
Kevin "Zpikee" Andersson
Support -
Jeppe "JeppeHou" Hougaard

Sub -
Mateus "JoJo" Almeida




Vanir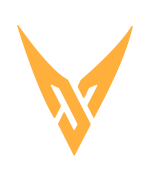 Vanir, like several other teams in this new look NLC season, is taking a step up to participate at the highest regional level. Telia Esports Series Norway and Telialigaen competition has sustained Vanir since the middle of 2020, but they caused what some would consider a surprise when they made it through the spring 2022 NLC qualifiers without much difficulty. Even more surprising was the fact that they followed this feat up by missing the playoffs of the Autumn 2021 Telialigaen split, albeit with a totally different roster. In fact, Vanir have undergone another total roster shakeup for the upcoming NLC split.




Top -
Juho "Nille" Wilhelm
Jungle -
Kim "Noodle" Kroon
Mid -
Enes "Sahira" Apelqvist
Bot -
Aleksi "Kehvo" Merta
Support -
August "Quixeth" Skarsfjord

Sub -
Leon "Riziki" Keddeinis




Excel The second of two academy teams in the Northern League of Legends Championship is that of Excel Esports. Originating from the UK, Excel is another organisation that participated in the first ever NLC split back in Summer 2020.

Across their three splits in the NLC so far, the team has one NLC title to their name, as well as a third-place finish. However, most recently in Summer 2021, what had been the dominant force in the region went off the boil somewhat, squeezing in to the playoffs only to be bested in the first round by Riddle. Will this line-up be the one to restore Excel to their previous level of regional excellence?

Top -
Felix "Kryze" Hellström
Jungle -
Daniel "Dan" Hockley
Mid -
Jang "EMENES" Min-soo
Bot -
Dominik "Zamulek" Biela
Support -
Mateusz "Kikis" Szkudlarek

Sub –
Omar "superbigfun" Jesry




X7 Esports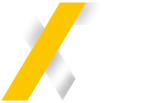 Rounding out our ten teams is one of the youngest organisations in the region, the Isle of Man-based X7 Esports. Since the team's creation in December of 2020, X7 has participated in the UKEL – the second tier of UK national competition and the third tier within the old NLC system.

Flashes of brilliance there were combined with inconsistencies which saw them end up fifth overall. In order to make the huge leap up to the top division, X7 needed to bring in some big talent. That's exactly what the Manx team did.

Top -
Lennart "Jaeger" Warkus
Jungle -
Kang "Haru" Min-seung
Mid -
Kang "Tempt" Myung-gu
Bot -
Nataniel "Nata" Fikrisellasie
Support -
Raymond "kaSing" Tsang

Sub -
Elton "Twiizt" Spetsig
Sub -
Fricis "mag1cian" Krūmiņš
Sub -
August "KT" Strom


Always stay up to date with the NLC


If you don't want to miss any of the action or information regarding the NLC, you can follow our social channels listed below. And if you still have any questions or remarks, feel free to reach out to our support team or head over to our FAQ section.