All the rosters are now locked in for the start of the NLC Summer 2022 Split.
Astralis Talent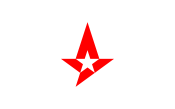 Astralis Talent failed to start the 2022 season with a bang. Despite displaying some initial promise early in spring, the team's performances underwent something of a collapse during the middle of the split. Still, Astralis has shown faith in the majority of their roster, with only the support role having been switched out for Summer 2022. Will their faith be rewarded, or will we see a repeat of what happened last split for the Danish warriors?


Top –
Carl "Carlsen" Carlsen
Jungle –
Christian "Taxer" Jensen
Mid –
Chres "Sencux" Laursen
Bot –
Lars "Chrisberg" Christiansen
Support –
Batuhan "Kibah" Kibar

Sub -
Anders "Kronos" Schulz




Bifrost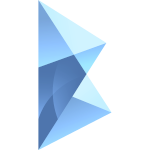 Like Astralis, Bifrost were one of the biggest surprise packages in the Spring Split. Unlike Astralis, the Norwegian team stunned the NCL for all the right reasons, finishing first place overall in the regular season. What's more, they made it to the playoff finals.
While they were definitively bested in that match by X7, Bifrost proceeded to also have a strong showing at European Masters, and the team is in the ascendency. The team in blue also made one of the biggest roster moves during the off season, picking up legendary jungler Diamondprox for summer. Here is their whole lineup.


Top –
Jordan "Shikari" Pointon
Jungle –
Danil "Diamondprox" Reshetnikov
Mid –
Mike "Furuy" Wils
Bot –
Adrian "Odi11" Kruk
Support -
Jakob "Highway" Baranowski

Sub –
Linus "Pybal" Kvien




Dusty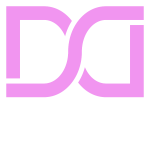 Dusty had their strongest ever showing in the NLC last split. The Icelandic team only improved as the season went on, and really established themselves as a contender in the playoffs where they comfortably dealt with both Vanir and Riddle in a series of sub-30 minute games.
Despite this success, they have only retained one player from last season in the form of midlaner Backlund. However, there is a good amount of optimism surrounding their new signings.


Top –
Kallon "Kerberos" Ram
Jungle –
Linas "Lyncas" Nauncikas
Mid –
Jonathan "Backlund" Bäcklund
Bot –
Nikolaj "DenVoksne" Meilby
Support –
Paul "Stend" Lardin

Sub –
Þorbjörn "Kookie" Arnmundsson
Sub –
Aron "Hoiz" Guðmundsson
Sub –
Arnar "Addi" Snæland





MnM Gaming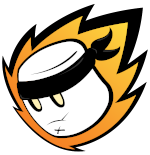 MNM Gaming were one of the four teams who failed to make playoffs in spring 2022. After showing some good performances early in the split, the team went on a gargantuan 11 game loss-streak on the back-end of the regular season. As a result, they have opted to switch players in every role apart from bot, where they have retained Mishigu.


Top –
Melik "Kaylem" Erdogan
Jungle –
Sofiane "Sof" Saibi
Mid -
Ronan "Chemera" Stewart
Bot -
Kevin "Mishigu" Westerbacka
Support -
Gabriele "Shredder" Iannarelli

Sub -
Nicholas "Crane" Turberville




NYYRIKKI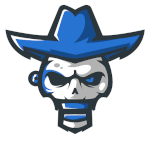 One of the newer teams in the NLC is NYYRIKKI. Their debut split didn't go the way they hoped, with only an 8th place finish in the Spring Split regular season. Will a change in both the top lane and the jungle be enough to bring them the boost in performance that they need to challenge for playoffs this summer?


Top -
Andreas "Banderas" Barril
Jungle -
Sebastian "Flipper" Blatch
Mid -
Emmanuel "Eyhro" Hubert
Bot -
Alex "Azitor" Kanerva
Support -
Semih "Abagnale" Bilir




Riddle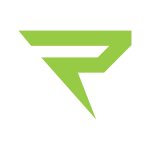 Last split was one of high highs and low lows for Riddle. They made playoffs with a comfortable margin, and then stunned everybody by taking out one of the favourites JDXL with relative ease. However, they were similarly easily dealt with by Dusty in the following round. Now, the green team is one of two teams to have gone for a total roster overhaul. How will the new blood perform for the Norwegian outfit?


Top -
Panagiotis "JaxPlank" Tantis
Jungle -
Stefan "Stefan" Nikolić
Mid -
Vladimiros "Vladi" Kourtidis
Bot -
Aleksi "Kehvo" Merta
Support -
Alf-Kristian "Nash" Sund

Sub -
Ruben "Rudolf" Eik
Sub -
Victor "Reje" Eriksen
Sub -
Sondre "Shaolin" Myrmel





Team Singularity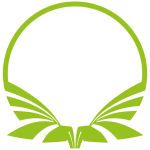 Before the Spring Split, Team Singularity weren't one of the hotly tipped teams in the NLC. Unfortunately for the Danish organisation, this was with good reason. A 2-14 record saw them finish last of all in the regular season. Despite this lack of success, four of the team's Spring Split roster remain. Will the arrival of the young, unproven Italian midlaner Piccione be enough to galvanise the team?


Top - Prev.:
Tatu "Tatuy" Jauhiainen / Now:
John "Sips" Solax
Jungle - Prev.:
George "pawp" Langford / Now:
Erik "Scroody" Palmgren
Mid - Prev.:
Cereda "Piccione" Thivat / Now:
Aleksi "Merza" Meriläinen
Bot -
Kevin "Zpikee" Andersson
Support - Prev.:
Jeppe "JeppeHou" Hougaard / Now:
Mathias "Pehrson" Pehrson




Vanir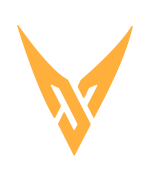 After a solid regular season, Vanir claimed their rightful spot in the Spring Split playoffs. However, they were unceremoniously ejected from the playoffs immediately afterwards by a rampaging Dusty roster. Even though the split as a whole could be described as a modest success, Vanir are the second team in the NLC to have switch out every single position. Here's how their new lineup looks.



Top - Prev.:
Paweł "HeSSZero" Karwot / Now:
Mark "Dreampull" Leksin
Jungle -
Ilya "Kreox" Grom
Mid -
Øyvind "ERIXEN" Eriksen
Bot -
Alex "Mirbs" Holmin
Support -
Maciej "Zaremba" Zaremba

Sub -
Leon "Riziki" Keddeinis




JD|XL For much of the Spring Split, JDXL seemed like they would be the ones to eventually challenge X7 for the NLC trophy. Excellent individual performances across the board and creative drafting made them the team to watch. However, a slight dip in form towards the end of the regular season was followed by a catastrophic collapse in the first round of the playoffs. Having airlifted Venzer and FGG from Dusty to make up their new botlane, JDXL will be hoping to right the wrongs of spring 2022.


Top -
Felix "Kryze" Hellström
Jungle -
Daniel "Dan" Hockley
Mid -
Jang "EMENES" Min-soo
Bot -
Alexander "Venzer" Konstadinov
Support -
Gary "FGG" Clarke

Sub –
Jason "Tofu" Adams
Sub –
Adrian "Mrozku" Skonieczny





X7 Esports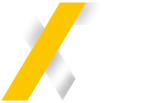 Finally we have our reigning champions, X7 Esports. In Spring, X7 were certainly the favourites, and they more or less lived up to expectations barring a couple of haphazard performances from time to time. With the star power the roster boasted, only reaching the quarter finals of European Masters can only be seen as a disappointment for the org. With three new players around mainstays Tempt and Kasing, can X7 reach the level they threatened to last split?


Top -
Kim "Chasy" Dong-hyeon
Jungle - Prev.:
Mohammed "MC" Chinoune / Now:
Anton "Viking" Andersson
Mid -
Kang "Tempt" Myung-gu
Bot -
Amadeu "Attila" Dias de Carvalho
Support -
Raymond "kaSing" Tsang

Sub -
Michael "IcyGale" Feiyang Zhang
Sub -
Rosendo "Send0o" Fuentes Bóveda
Sub -
Seo "SlowQ" Ye-bit


Always stay up to date with the NLC


If you don't want to miss any of the action or information regarding the NLC, you can follow our social channels listed below. And if you still have any questions or remarks, feel free to reach out to our support team or head over to our FAQ section.